Scientists and artists in close cooperation
The Science Theatre's stories are dramatizations of the human aspects associated with breakthroughs in research. Artistically, the performances include acting, dancing, music and lectures. The Science Theatre's stories are created based on the specific knowledge that the scientist considers as essential influence on the world we live in – often knowledge that is difficult to access and tied to ethical dilemmas. In The Science Theatre this knowledge receives an aesthetic expression, and via metaphors, parables and imagination a multiple interpretive horizon is drawn, which opens up for dialogue and reflection.
The dramatic underpinning of the performances takes it point of departure in a classic dramaturgical structure, which is broken down and fused through an interactive space between the various artistic expressions and the scientific lecture.
The performances are often performed in auditoriums where space is very limited, therefore we create part of the decoration through light, images and video.
Science theatre is interactive and incorporates closeness to its audience, inspired by the 17th century Italian form of theatre, Commedia dell'Arte – marketplace theatre, which addresses the audience directly. On stage scientists, actors and musicians are all present. In The Science Theatre, scientists and artists meet on stage, concurrently while they act as a unit facing the audience. The unique aspect in this context is the authenticity this type of theatre offers, in other words intellectual abstractions are transformed into an artistic expression and due to the presence of scientists, the audience can rest assure that the performance is truthful.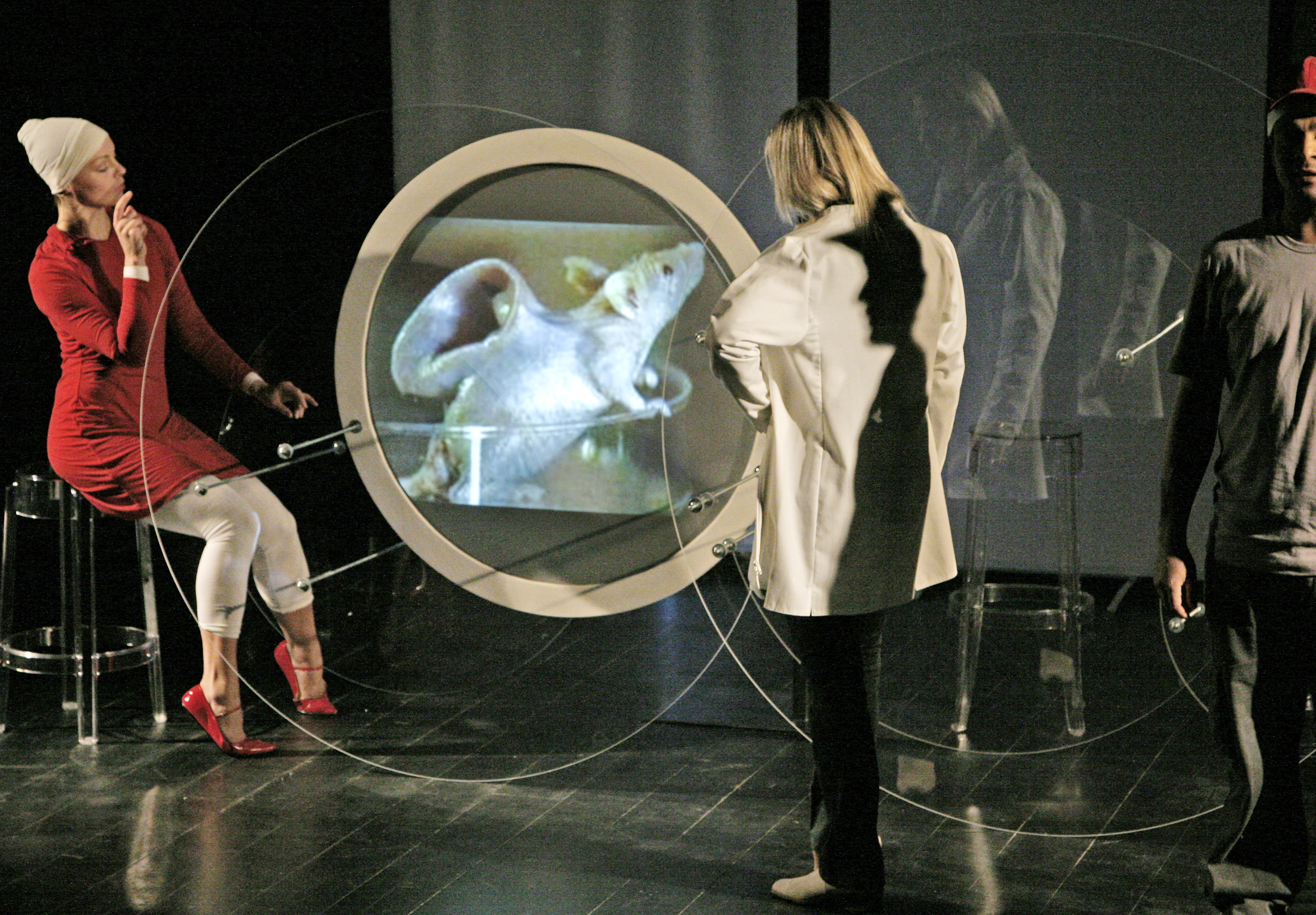 Our work derives from the "Nordic" science theatre tradition, which is characterized by having professional artists alongside one or more researchers in the performance.
For many years, Stockholm's Stadsteater (City Theatre) in Sweden – Klara Soppteater, has been producing small lunch-science theatre performances.
My work is inspired by their work, however, I have added the live music as an important element, along with the nonverbal story told through the dancing, and in several of my shows, numerous researchers contribute.
The Science Theatre makes every effort to create insight into areas that are often complex and difficult to comprehend for the general and the concerned citizen. The Science Theatre seeks to create transparency between research institutions and society.