WELCOME, WE ARE THE SCIENCE THEATRE
The Science Theatre's stories are dramatizations of the human aspects associated with breakthroughs in research. Artistically, the performances include acting, dancing, music and lectures. The dramatic keystone of the performances takes its point of departure in a classic dramaturgical structure, which is broken down and fused through an interactive space between the various artistic expressions and the scientific lecture.
SCIENCE
The Science Theatre presents research that points to the future and provides the general public with insight into exciting new research from Danish research institutions, new knowledge that affects everyday life.
ART AND KNOWLEDGE
New knowledge is communicated through a combination of lectures, theatre, dialogue and debate, interactive events developed through a close collaboration between scientists and artists.
INVOLVEMENT
All our performances are adjusted to the specific target group in question, particular subject areas and focal points are produced, prioritised and dealt with in accordance with the individual organiser's wishes and requirements.
PRICES
The price of a performance varies according to the size of the event and the workload prior to special productions, as well as to size of cast, geography etc.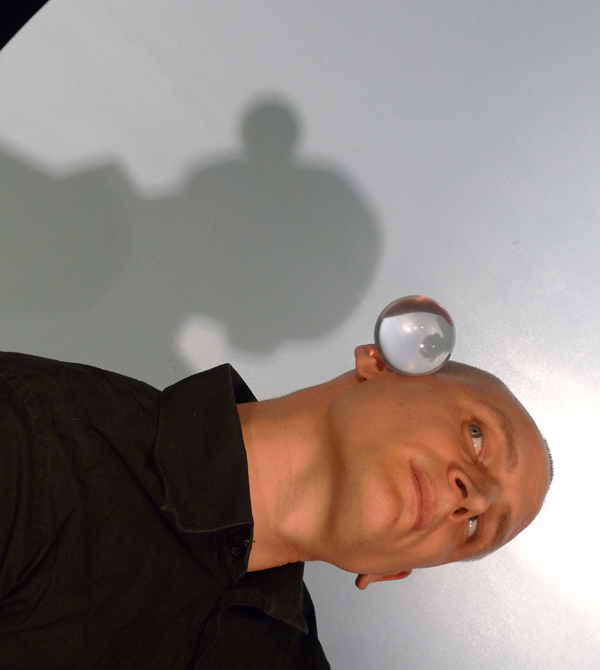 The Science Theatre produces produces science communication for everybody
The Science Theatre promotes science, social sciences and humanities and provides insight and transparency between research institutions and society.
If you would like an area of knowledge conveyed, The Science Theatre is able to create a dialogue between specific knowledge and artistic expressions, and develop an interactive educating performance for a general or specific audience.
Scientists and artists in close cooperation.
Science theatre engages emotional recognition and offers insight into a certain knowledge area via cognition and emotion. Science theatre disseminates new knowledge by creating interplay between different approaches, in a science theatre performance a theoretical scientific perspective, a societal perspective and an individual perspective unfold. The individual is able to see him or herself in this interplay, making moral, ethical and other questions visible. Both a popular and a scientific level are unfolded in science theatre.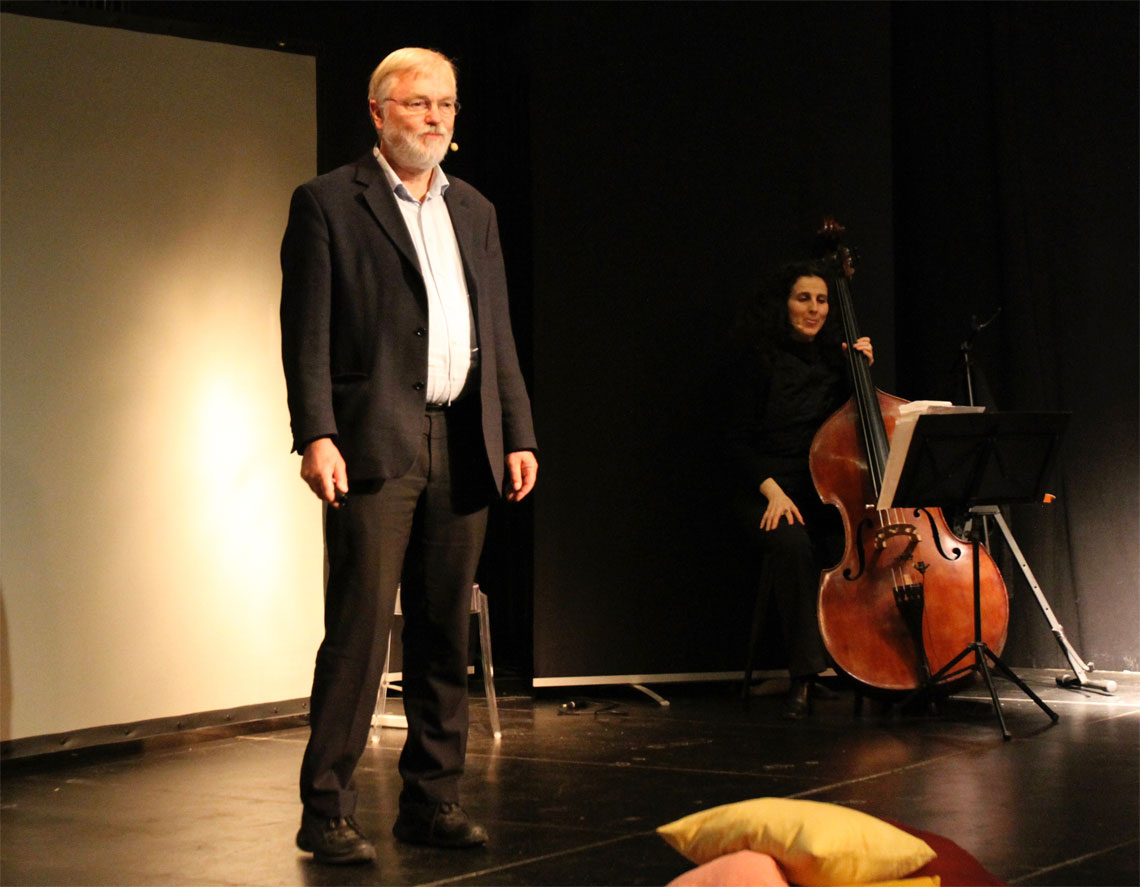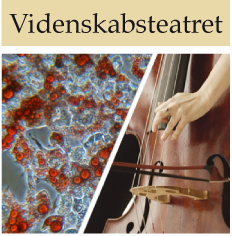 The audience are engaged with the knowledge areas through atmosphere and associations. The scientific issues, historical as well as contemporary, are introduced on a simple and accessible, yet serious level. Complexities of the learning substance are dissolved in sensory, visual and humorous interpretations that simultaneously enable new realizations. The audience has not merely understood, they have also, by virtue of the encounter with artistic expression, felt it themselves.
The Science Theatre's manifestation can make difficult comprehendible contexts accessible to a wide target group. The scientist or expert is on stage with the actors, and the audience can ask questions to the content of the performance. The Science Theatre offers authentic experiences in an authentic space, where audiences are encouraged to use their senses, feelings and knowledge, in contrast to what our technology-based and globalised lives otherwise present.
Read more about our
Projects in progress
IMPARTING THE LATEST RESEARCH ON WORKPLACE BULLYING
Development of a science theatre performance, where the film "Not That It Concerns Me" (Ikke fordi det rager mig) is an integral part of the show. The performance premieres in September 2016.
"EVIDENCE"
Dissemination of findings on prevention with statins, – cholesterol-lowering medication.
The Science Theatre and statin – the research project is currently seeking funding to produce the research imparting event "Evidence", which highlights the ongoing battle of faith and values taking place in and around research-based knowledge, through theatre and lectures.
When 600,000 Danes receive cholesterol-lowering medication, not because they are ill, but because evidence suggests that it prevents disease, it is not just our common sense and believe in ourselves that is put to the test, but also our faith in science.
The show "Evidence" seeks to examine and challenge how the knowledge society is affecting our behaviour and experience of being a healthy human being.
The Science Theatre is working to update and develop this piece, which is still very current and regularly performed.